~How Much Is That Doggie In The Window~
By ~Pattie Page~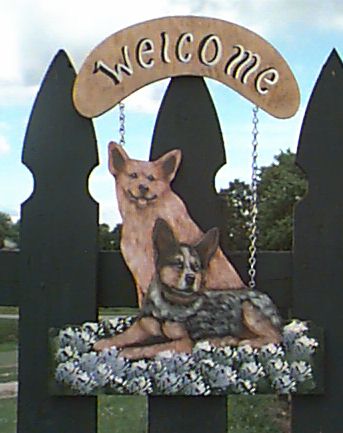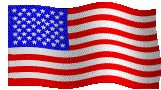 GOD BLESS OUR COUNTRY

This is Gary (my brother)
and his dog "Ticker" when
he was a pup. He is an
Australian Blue Healer
This is "Ticker" now. He does
everything on the ranch, almost
human.:))) He helps Gary bring
the horses up to the stable, he
goes and gets the newspaper. He
does all sorts of things. He has
a special "girlfriend", that lives
across the field. Her name is "Lady".
They play together all day long.
Ticker even has her trained now
to go with him to bring the horses
in. Lady is a very beautiful dog.
She is blonde in color. Might be
able to get a picture of her, if
I ask my brother, sweetly.:)))
Ticker...Looks like he has
something over by his left
paw.
Would you look at this.
Getting ready to swing.
Gary and Ticker messin.
Awe...Nappy time for Ticker.
Awe...This is Lady.
She's a pretty and
very lovable dog.
Ticker and Lady.
This is Ticker's girlfriend.
Lady and Ticker in the
back yard of my brother's
ranch. Ticker must be getting
tired.
Ticker and Lady playing.
They do this most of the day.
Plus they chase one another,
unless they are helping Gary
with the horses.
Wooooooo!!! Look at the snow.
Ticker and Lady, too much playing.
"Nappy Time"

Ticker, Lady and Shelby.
Shelby, the Dalmation,
belongs to my niece, Cathy.
This is Ticker's House. I see
Shelby is visiting. This was
built by my brother Gary. It
is all fenced in and even on
the top. The bigger place where
you see Tickers's dog house, that
is all insulated. Then he has like
a pavilion type in the front. He can
lay there and keep out of the rain or
whatever and see what is going on.
Everynight when the dusk to dawn lights
come on, Ticker knows it is time for him
to say Good Night. He goes straight to his
house and then Gary locks the gate. You and
I could sleep here, it is that clean and
warm. You might say my brother is a perfectionist.:)))


Cathy (my niece) and her dog Shelby.
She is the daughter of my brother
Gary and Berdie.
This is my sister Donna's dog.
Her name is Sydney, but they
call her Citygirl. Donna found
her on the river bank at Shelbyville,
where our trailers are. She was a new
born. Some dirty ole person must have
dumped them. There were four but only
two alive. Donna took one and her grand-
daughters friend took the other one. She
is a very sweet dog...And boy is she a
Mama's girl...She can't stand too be away
from Donna.
Wrinkles was a miniture Dachshund.
He passed away in 1999. Didnt think
Citygirl was going to make it, because
they were so close.
Citygirl sitting next to the
corsage that Tara, (Donna's
Granddaughter) had for the
prom.

Citygirl,peeking out from
behind the flower bed.
Citygirl sitting on the patio.
Citygirl and Wrinkles.
Wrinkles laying on the
top step. This was Donna's
other dog. He passed away
a couple years ago.
Citygirl and Wrinkles were
best buddies. Never seen
two dogs that were so close
to one another as they were.
as they were.